Prince Resort - Oceanfront North Myrtle Beach Condos by Elliott Beach Rentals
Relax in spacious oceanfront North Myrtle Beach condominiums where every amenity and convenience you will need on your next North Myrtle Beach vacation is right at your fingertips. Take your kids to an oceanfront retreat where there are several on-site activities for them to enjoy. Let your family run wild on the white, sandy beach that can be seen from your own private oceanfront balcony. Make sure that your North Myrtle Beach vacation accommodations are closely located to all the off-site entertainment in which your family will want to engage. Prince Resort features all these conveniences and more.
Located oceanfront in North Myrtle Beach, South Carolina, Prince Resort is 16 stories of North Myrtle Beach vacation condominium rentals that overlook the beautifully vast Atlantic Ocean. Upon arrival, take advantage of the multi-level parking garage and ride an elevator up to your one-, two- or three-bedroom oceanfront North Myrtle Beach vacation condominium. Open the front door of your North Myrtle Beach condo rental and discover a comfortable setting in which you are sure to enjoy your North Myrtle Beach vacation. The full kitchens of these North Myrtle Beach vacation condos often feature a breakfast bar, just like at home. The private, oceanfront balcony is likely the most popular aspect of each of these North Myrtle Beach vacation rentals.
Accessed through the oceanfront living room and a bedroom, the private balcony overlooks the watery playground below, from the shallow kiddie pool to the appealing blue water of the swimming pool and the promise of muscle relaxation in the hot tub, Prince Resort is a North Myrtle Beach resort that offers something for everyone on their spacious, oceanfront sun deck. From your private oceanfront balcony, look beyond these North Myrtle Beach vacation condominium complex amenities and gaze out to sea. White sand meets crashing waves, beyond which you can see for miles and miles. Lose yourself in thought as you enjoy the tranquility the coastal breezes and salty-scented air leave behind.
Property Location
Location: Oceanfront
Area: Cherry Grove
3500 North Ocean Blvd
888-617-3447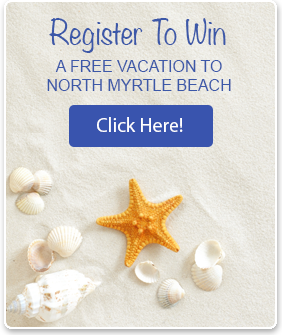 Disclaimer
Elliott Beach Rentals is not affiliated with onsite management or the HOA of this complex.